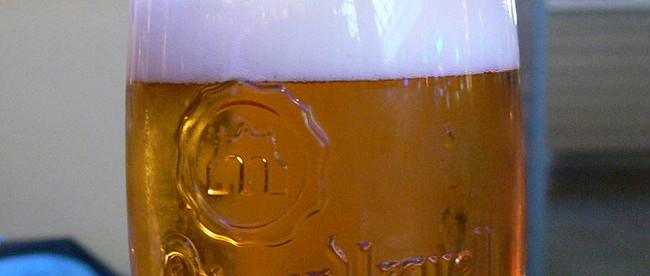 The most typical Czech drink is beer (in Czech language "pivo"). Czech traditionally occupies first place in beer consumption per person in a worldwide comparison (annually from 150 to 160 liters of beer per person). Czech beer has a delicious taste and great goes together with Czech cuisine. Czech beer is world famous and has a long tradition. The term "Czech beer" is for many people the best drink in the world.
It is an alcoholic beverage that typically contains 4-5% alcohol. It is made from corn malt, water, hops and brewer's yeast. Czech hops are cultivated especially in the Žatec region.
Beer can be divided into beer (10 °), lagers (11-12,5 °) and special beers that have above 12.5 degrees. Divided by the colour of the beer is light, semi-dark, dark and cut. In addition to regular beer is produced beers flavoured.
According to Czech law, categories of beer, regardless of colour or style, are:
lehké – a "light" beer brewed below 8° Balling and with less than 130kJ per 100ml
výčepní – "tap" beer, though it can be bottled, brewed between 8° and 10°
ležák – "lager" beer, brewed between 11° and 12.99°
premium – "special" beer, brewed above 13
The most famous Czech brand is Plzeňský Prazdroj (Pilsner Urquell), Budějovický Budvar (Budweiser Budvar), Starobrno or Staropramen.